Health Insurance in 2022 vs. 2023: Who increased more?
The government is the biggest scammer of all time – why? 😱 Let's find out together in this article as we cover German health insurance in 2022 versus German health insurance in 2023.
PUBLIC Health Insurance in 2022
It all started in June 2022 with the introduction of the public health insurance finance reform; the purpose of this reform was to take care of the massive deficit that currently exists within this system.
Although we pay 18.6% of our salaries toward the public pension, this fund is losing over 100€ billion every year! If that's not enough, the public health insurance fund has lost around 19€ billion as well, even though you pay 14.6% (+1.6% on average for the additional contribution) of your salary towards this!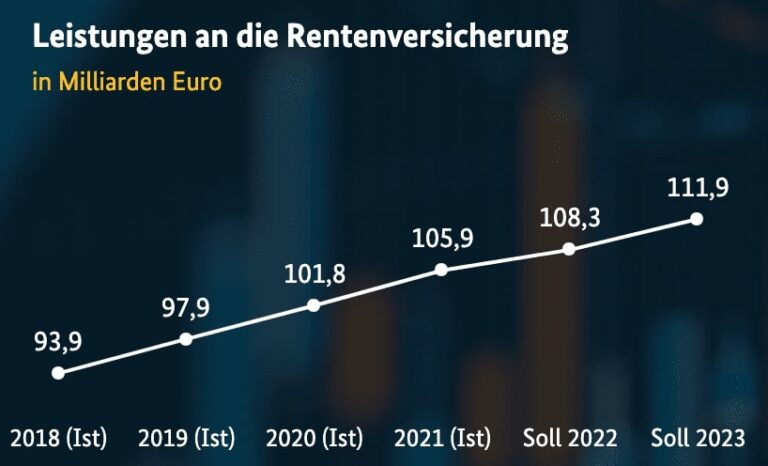 When it comes to the 130€ billion deficit this year, you and I are paying for this through our tax money.
PUBLIC Health Insurance in 2023
In order to compensate for the 19€ billion hole in the public health insurance scheme, everyone insured under this scheme will pay more this year than last year. You can see this in real time by comparing the December 2022 payslip to your January 2023 payslip!
In 2022, the average premium was 15,9% of the maximum gross salary of 58.050€. This year, in 2023, the average premium is approximately 16,2% of the maximum salary of 59.850€. 
For example, as a worst-case scenario, if you make around 60.000€ per year, you'll pay about 466€ more for public health insurance than you did last year. About 233€ of this will be paid by you, and the other 233€ paid by your employer.  
At this point, you're probably wondering why you weren't notified that your premium was increasing! The short answer is that the German government decided to increase public premiums in secret. . . That's right, they can increase premiums without notifying the public – hoping that no one checks the numbers!
Not only do you now have to pay more for public health insurance, but the government also decreased the coverage in order to save money. In fact, the National Association of Doctors reported that they were "irritated and alarmed" about the decrease in public health insurance coverage, and their "trust has been shattered once again" when it comes to policymakers.
If your trust in the public health insurance system has also been shattered, feel free to book a free consultation with us to discuss if it makes sense for you to switch to a private health insurance policy, and, if so, which plan is best for your personal situation.  
"Which private health insurance is best for you? Let's find out in a meeting together
PRIVATE Health Insurance in 2023
Before we dive into German private health insurance in 2023, let's address the elephant in the room. Many of you are probably wondering – don't private health insurance premiums increase with age?
The answer is no! We have clients with more than ten different private health insurance companies, and only one company increased its health insurance premium this year. A few even lowered the premiums!
The factor that increased in the private health insurance world is care insurance. Why? Because the government passed another law last year increasing the benefits of care insurance, which is why everyone with private health insurance now pays about 70€ per month for care insurance – but this still isn't even half of the 187€ you'll pay for this with public health insurance. 
However, private health insurance was upfront with these cost increases and provided the reasoning behind them – unlike the German government!
PUBLIC Health Insurance in 2024 (Projection)
The public health insurance program faces the highest deficit in history this year! The question is, will the decreased coverage and increased premiums be enough to cover the debt?
Unfortunately, the answer is no – not even close! According to the chairwoman of the association of public health insurances, these modifications give public health insurance "a little breathing room, at best." 
These public health insurance changes are not a long-term solution. Instead, it's more of a short-term bandaid. 
When you consider all of this, the chances of premiums increasing yet again while coverage decreases are very high in 2024. This means that if you are publicly insured, you'll continue to pay more while getting less coverage. 
However, because most government officials are privately insured, they don't honestly care about the efficiency or cost of the public health insurance system – but that's a topic for another blog post!