Personal Finance For Expats In Germany
PerFinEx GmbH Is the #1 English-Speaking & Independent Financial Planner in Germany. We Bring You the Financial Advice You Want, Need, and Deserve.
What are you interested in?
Secure a free online meeting with us
Personal finance in Germany can be difficult – especially as an expat with limited German language skills. We make your financial planning as easy as possible. All you need is a device that is connected to the internet to secure a free online meeting with us.
Insurances play an important role in your financial wellbeing, as they provide financial security for you and your loved ones when it matters most. The large amount of different insurances in Germany confuses you? We will bring clarity to what you really need.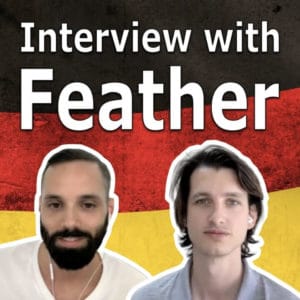 Important Insurances in Germany Interview with Julian Hennig (Head of Insurance – Feather) about the structure and future of German...
Do you want your money to work for you instead of the other way round? Investing in Germany will set you up for financial success & the right investment strategy will help you achieve your financial goals despite 0% interest rate.
Investment Schemes in Germany Find the best investment scheme in Germany for you or a relative. Table of contents Introduction...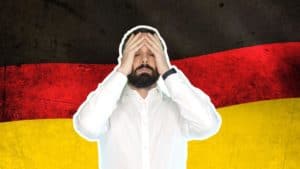 Help! My Investments are down Find out what to do if your investments are down. Table of contents Introduction Positive...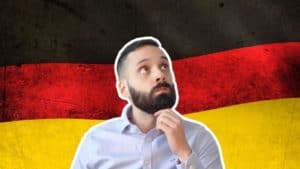 How to invest 25.000€ Find out the best way to invest 25.000€ in Germany Table of contents Introduction Knowledge is...
Real estate in germany for 1€ with security tokens Real Estate Security Tokens will revolutionize the German Real Estate industry...
Personal Finance for you - 1 video at a time
Every Friday we publish a video explaining all things personal finance in Germany (insurance, investing, pension, real estate & taxes). Subscribe to our YouTube channel and start improving your financial future today by watching one video at a time.

Subscribe to our channel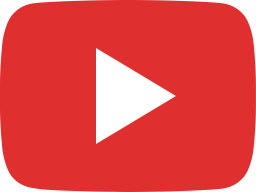 How To Register As Investor On GermanReal.Estate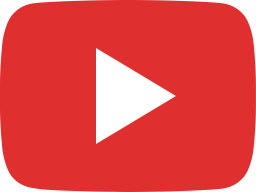 Welcome Home Mönchengladbach #GRE2 | FiveRocks Development SE Security Token With GermanReal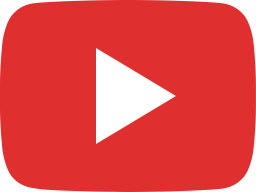 German Health Insurance Pays Up To 45% Cashback | PerFinEx Health Insurance
Germany's diverse pension schemes will help you secure income throughout your entire life so you can enjoy your well-deserved retirement – even if you decide not to retire in Germany. You can even save some taxes with German pensions!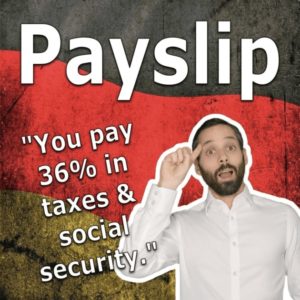 German Payslip: Employed vs self-employed When working in Germany, you will pay social security and taxes directly from your German...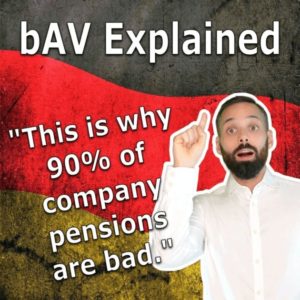 5 Types Of Company Pension In Germany A company pension (betriebliche Altersvorsorge) will help employees in Germany to save for...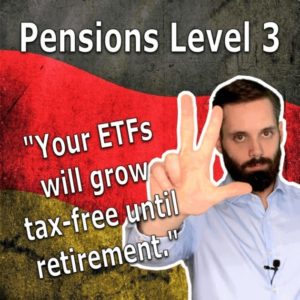 German Pensions Level 3 German pensions level 3 are as flexible as it gets and that's why they might be...
German Pensions Level 2 Pensions level 2 are the perfect pensions for families as they offer a lot of free...
Personal Finance in Germany PerFinExplained
Do you think personal finance in Germany is difficult to understand with all the complicated German rules & regulations? Not if it is PerFinExplained by PerFinEx – the #1 English-speaking & independent financial planner in Germany.
5 To Do's Against High Inflation With inflation in the EU & Germany being at record highs, you might wonder...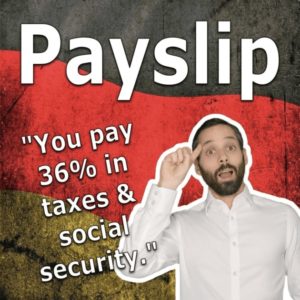 German Payslip: Employed vs self-employed When working in Germany, you will pay social security and taxes directly from your German...
German Bausparvertrag Explained Many expats living in Germany get a Bausparvertrag without understanding what it really is. Is a Bausparvertrag...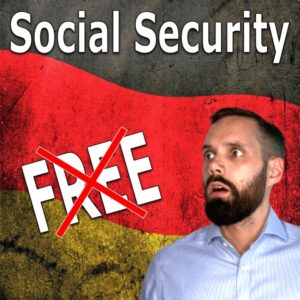 German Social Security System Explained Many people believe that health insurance in Germany is free. In reality, it's not. 😱...
How you benefit from working with perFinEx
PerFinEx GmbH is fully regulated in insurance, investments, and loans according to § 34 German trade regulations (Gewerbeordnung) & supervised by the German Chamber of Commerce and Industry (IHK).
we focus on your personal financial goals
We help our clients to reach financial success by putting their interests first. See what our clients from around the globe say about working with us & how we helped them to improve their financial future.
I first got in touch with Axel through his YouTube channel, then we arranged a meeting and he was super helpful and explained everything to me. I really value his patience and work ethic. I can recommend him for all expats living in Germany!
Axel from PerFinEx helped me a lot with organising my Pension and other financial plans. Very patient, very professional and all in English! 🙂 Would highly recommend his service and Youtube channel

It is a pleasure taking assistance from Axel. He is patient in explaining and and answering questions and has a clear communi-cation style. He also speaks in English which is a big bonus to expats in Germany. Would highly recommend to work with him.

Axel is really knowledgable about the system in Germany and answered all of my questions. It was a nice time working with him to find a private health insurance and I will stay in touch with him to do more things in Germany in the future
Owning a home is one of the biggest financial goals – so is passive rental income from investing in rental properties. Real estate (investing) can be a wonderful tool for financial success when approached in a clever and strategic way – especially with the leverage effect.
Real Estate security tokens We lunched together with FiveRocks our first real estate security token. Get to know everything about...
Real Estate In 2022 The German property market has been great with tremendous returns in the past. But how about...
Bausparvertrag With Lowest Mortgage Rate Interest rates for real estate financing have quadrupled in Germany over the last months. Is...
Voting For GermanReal.Estate Security Token GermanReal.Estate was started so expats could invest in properties in Germany in the easiest way...
Germany has one of the highest tax rates in the world – which is bad news if you are working here. Good for you, that Germany also offers a lot of tricks to lower your tax bill in a completely legal way. You can save thousands of Euros every year!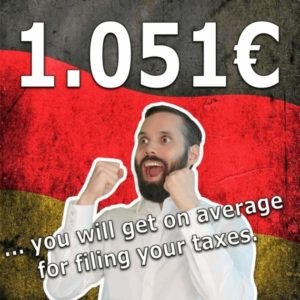 German Tax Guide 2022 It's tax season! So time to file your German tax declaration which will secure you on...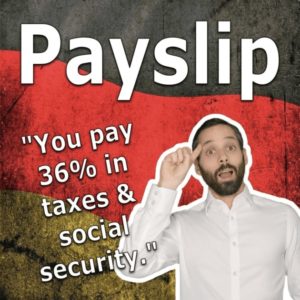 German Payslip: Employed vs self-employed When working in Germany, you will pay social security and taxes directly from your German...
6 Legal Tax Tricks In Germany Do you feel that you pay too many taxes in Germany? Our 6 legal...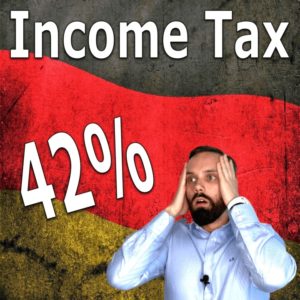 Income Tax in Germany Explained Germany has one of the highest tax rates in the world. Employees are paying a...
Is it worth using a financial advisor?
As long as you are not sure which insurance you need or how to provide for your old age, a free initial consultation is always useful. Here you can determine whether the consultation is about you or pushing you towards a product. Our recommendation is to only take out a product if you are really convinced of it.
What should I expect from a financial advisor?
You should expect a good financial advisor to provide independent advice based on your personal life situation. The goal should be to find insurance policies and investment products that you really need, want, and feel comfortable with.
What is the average fee for a financial advisor?
The average cost depends on the type of consultant. There are fee-based advisors, who are paid for the time of the consultation, and commission-based advisors. Commission-based advisors usually offer free advice. Our recommendation is to seek such a consultation. You will notice relatively quickly whether you are dealing with independent advice, or whether it is simply a matter of selling products.
What do financial advisors recommend?
A good financial advisor will listen carefully to your individual life situation, and based on that, decide exactly what makes sense for you. So there should be no specific recommendation that is universally valid. If there is a universally valid recommendation, it is not good, unbiased, independent advice.
What is a good rate for a financial advisor?
A good financial advisor does not necessarily have to cost anything. Independent financial advisors offer you a free consultation. Here it is important to pay attention to whether your interest is in the foreground, or the product of the advisor, since he is usually paid by a commission.
How do I choose a financial advisor
You choose a good financial advisor based on your personal judgment. Nevertheless, you can ask yourself a few questions in a conversation, such as, do you feel comfortable with the advice? Is enough time taken to answer your questions? Is the advisor competent and explains the products in an understandable way? Doesn't try to pressure you into anything? Is the advice transparent?
Join our community by following us on our social media channels – or reach out to us by sending us a message.