Private pension Germany
The private pension in Germany is a flexible retirement plan that offers tax advantages but no restrictions on how the money can be used after retirement.
Private Pension in Germany In A Nutshell
Welcome to our page explaining the private pension in Germany. In Germany, almost everyone pays compulsorily into the public pension system. Even though this is a very large amount, it will most likely not be enough to live a comfortable life in retirement. This is not only what we say, but also what the Deutsche Rentenversicherung says. So if you want to put aside extra money for your retirement, a private pension in Germany can make a lot of sense.
Why is the private pension in Germany useful for you? That is exactly what we are here for. Our comprehensive guide takes you through all the important aspects of the German private pension system, including the accumulation phase, payout options, and taxes. Whether you are coming to Germany or have been living in Germany for some time, our site is designed to help you make informed decisions about your pension provision.
What exactly is the private pension in Germany? The German private pension level 3 is by far the most flexible way to save money for your later retirement. Here it is up to you whether you choose between a lifelong monthly pension, a one-off lump-sum payment, or a mixture of both at the start of your pension. The payment of the private pension in Germany is also possible abroad.
The private pension in Germany offers you the opportunity to combine your ETF investment and your retirement provision. This means that you can also invest in ETFs. The advantage here is the clear tax benefits compared to your normal investment account. You do not have to pay any capital gains tax on the sale of ETFs during the entire savings phase. This means tax-free capital growth. In addition, there are significant tax savings in the payout phase. The amount depends on the type of payout (e.g. lump-sum payment or monthly pension).
Should you be more on the conservative investment side, the private pension in Germany also offers you the option of a guarantee. This means that a percentage of your saved capital must be guaranteed in the pension. The percentage can vary in 10% steps. It is important to understand that a guarantee provides you with a guaranteed annuity, regardless of market and capital fluctuations, but this also means that investment potential is lost. This is because a guarantee means that the money is invested with less risk and only a portion is invested in ETFs.
Private pensions in Germany can be used for more than just old-age provision. It can also be used as loan collateral when buying a property. This applies both to an investment property and to a home of one's own. As most banks accept pension level 3 as collateral, it is a lot more efficient to save and invest your money inside a pension instead of giving it to the bank.
In Summary, private pensions in Germany may surprise you with how cool pensions with all their benefits can really be. But, since nothing in this world is perfect, there is no universal best pension for everyone. That's why Level 3 private pensions also have some disadvantages. If you don't like the disadvantages, other Level 1 German pension (e.g. statutory pension as well as Rürup pension) or Level 2 (e.g. Riester pension or company pension) may be better suited to your personal financial situation. As with any pension decision, it is important for you to carefully consider your options and consult with a qualified professional before making a decision on an additional pension.
Our Latest private pension Videos
In our YouTube playlist on the German private pension, we go into the details of the private pension and tell you how it works and what you need to know. We cover many topics to help you find your way around the German pension system.

Subscribe to our channel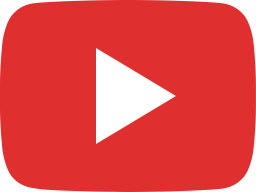 Investing in Germany With Maximum Government Benefits | PerFinEx Investing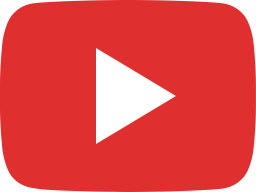 THIS Is How You Save For Retirement In Germany | Pension Financecouch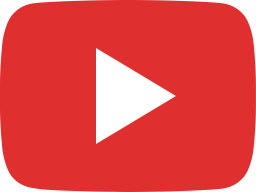 Are Pensions In Germany Tax-Free? | Pension Financecouch
Our Latest private pension Blog Posts
In our blog, we provide comprehensive information on the German private pension. We report on current events, misunderstandings, and changes in the field of private pension and keep you up to date.
What's the best way to invest your money? 🤔 In this blog post, we show you how you can invest with the maximum government benefits you can receive in Germany.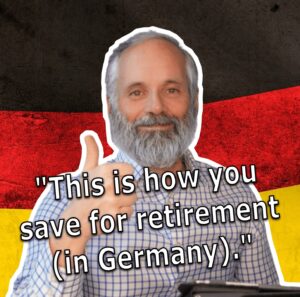 The German public pension seems to be completely sufficient. However, this is not the case. That's why we describe for you in this article how you can best secure yourself for retirement and how to save for retirement in Germany.
Does the German tax-free pension exist? 🤔 In this blog post, you will learn about the taxation of all different pensions we have in Germany (all three levels).​
Calculate Your Possible Income With A Private Pension​
With our calculators, you can easily see what your future pension in Germany looks like. Therefore, you can calculate your individual retirement income including a calculation for the private pension.
Are you looking for something specific?
Book A Free Meeting With Us To Discuss Your private pension
Finding the best private pension in Germany for you can be difficult – especially as an expat with limited German language skills. Secure a free meeting with us & our pension experts will discuss the perfect pension provision in Germany with you.
Would you like to learn more about the private pension in Germany or do you need help building up your retirement provision? Please feel free to send us a message and we will answer all you want to know about the private pension to see if it is the right choice for you.