Investing in Real Estate
Investing in real estate in Germany can provide a stable and profitable opportunity due to the country's strong economy, growing population, and stable political environment.
Investing in Real Estate in a Nutshell
It is often assumed that investing in real estate is only possible with a lot of capital. However, in order to participate in the general real estate market, this is not always the case. On this page, we will show you various ways in which you can invest in real estate in Germany even without a lot of money.
The growth of the German real estate market over the last few years has hardly escaped anyone's notice. Those who have been investing in real estate have been able to enjoy a considerable increase in prices and rents, thanks to a very strong demand for housing. But where does this growth come from? Here in Germany, the growth is due to several factors. Among others, it is due to a growing population (mainly through immigration), a low unemployment rate, and an influx of foreign investors.
Due to the enormous price increases of sometimes over 10% after inflation, many can no longer afford to invest in real estate. Nevertheless, there are also options for investing in the real estate market without much capital. These include real estate security tokens, REITs, and real estate ETFs. This page lets you know what you need to consider and how investing in these options works.
Real estate security tokens: This is probably the most modern, easiest, and best way of investing in real estate in Germany. First of all, you can invest in real estate via security tokens based on a blockchain. You can purchase fragments of individual properties or entire projects. In return, you receive a fixed interest and/or a profit share. It is also extremely easy to get started, as you only need to set up a wallet and can then invest very conveniently.
Real Estate Investment Trusts (REITs): These are regular companies that own and operate income-producing real estate in a certain region, perhaps even around the world. Here in Germany, REITs must be publicly traded on the stock exchange, so they are very similar to real estate ETFs or real estate mutual funds. REITs buy properties and rent them out to pay dividends to their shareholders. There is one major difference between regular real estate funds or ETFs and real estate investment trusts, their tax-advantaged status. To qualify for this status, REITs must distribute at least 90% of their taxable income to investors. Some REITs even pay out 100% of their profits to shareholders. If they distribute at least 90% of profits, REITs are exempt from corporate income tax in Germany.
Real Estate ETFs: There is also the possibility to buy into shares of companies involved in the real estate business. In order to diversify here as well, real estate ETFs can be useful. These invest in various real estate companies (perhaps even worldwide) and thus diversify your investment. However, you must be aware that ETFs are normally traded on the stock market. This results in a much higher fluctuation (the same applies to REITs).
In summary, it can be said that a real estate investment is possible even without high cash reserves. These opportunities can be an alternative to directly investing in real estate, or a very good way to save for the actual real estate investment. On this page, you will learn all the essential things you need to know and how to proceed.
Our Latest videos about Investing in Real Estate
In our YouTube playlist on real estate investing, we go into detail and show you exactly how you should develop your strategy (also your savings strategy) and what to look out for when buying a rental property in Germany.

Subscribe to our channel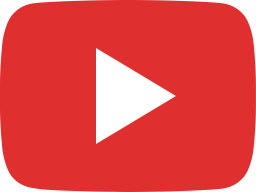 Real Estate Financing In Germany: The 11 Most Common Mortgage Mistakes | PerFinEx Real Estate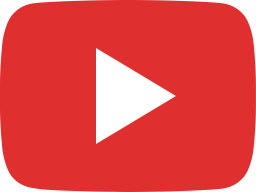 Investing in Germany With Maximum Government Benefits | PerFinEx Investing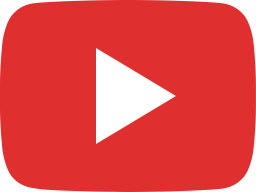 Real Estate vs. Stocks/ETFs: Which One Should You Invest In? | PerFinEx Investing
Our Latest blog posts about Investing in Real Estate
In our blog, we report on everything there is to know about investing in real estate in Germany. Among other things, we inform you about current events, misunderstandings, errors, and changes in the real estate market in Germany.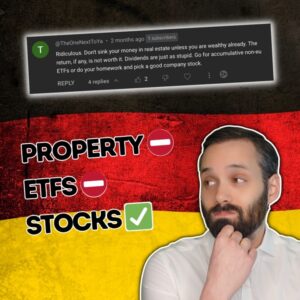 Unlocking Investment Opportunities in Germany: Debunking Myths" challenges common misconceptions, revealing how anyone can invest in real estate and more. 🤔
Are you looking to buy a property in Germany? If so, you definitely want to avoid these 11 common mortgage mistakes. 😱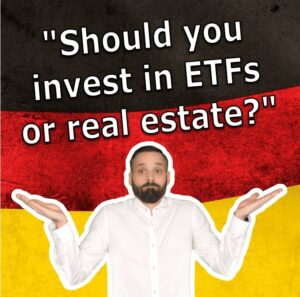 Should you invest in real estate or in the stock market? 🤔 Both investment options can be really profitable for investors. That's why we compare the two investment possibilities in these article.
Calculate the costs for your investment property
With our calculators, you can calculate all possible scenarios to consider when buying a property. From the conditions, to potential savings methods for the property, to the actual loan you need.
Are you looking for something specific?
Book A Free Meeting With Us To Discuss Your real estate strategy
Investing in real estate can be difficult – especially as an expat with limited German skills. Make a free appointment with us & our investment experts will discuss with you the perfect strategy for your real estate investment in Germany.
Would you like to learn more about investing in real estate in Germany or do you need help with the right strategy for your real estate investment? Just send us a message and we will help you with your real estate investment in Germany.